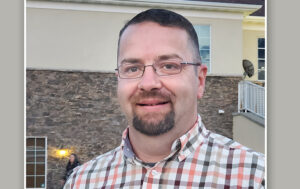 CARROLLTON – Carroll County voters will come across a tax initiative proposed by the Carroll County Ambulance District on their ballots when they vote in the municipal elect ion April 5. Administrator Joe Campbell explains the purpose of the tax.
If approved, Campbell explains how things would work
Campbell goes on to say how the sales and property tax would regulate itself.
As one of the reasons why this tax is being proposed, Campbell cites the issues ambulance districts are going through nationwide. Although some areas aren't a concern for Carroll County specifically, its main hardship comes in the form of dealing with the increasing cost of supplies.
Campbell further puts into perspective how the costs of supplies takes a toll on emergency services and can lead to financial struggles.
Campbell says a common response when hearing about purchasing equipment is to ask why the ambulance district can't bill the items. He explains why this isn't an ideal situation.
Aside from the tax initiative, Campbell says that after the election, changes to the board should also be expected.