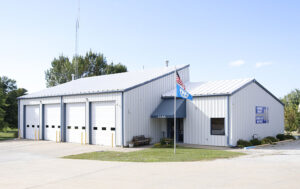 CARROLLTON — The Carroll County Ambulance District's medical director has resigned. Dr. David Gustafson presented his resignation in person on Oct. 13, according to the closed session minutes received by KMZU on Friday. The doctor, who oversees medical operations for several EMS and 911 districts, said he was leaving due to the "shenanigans of employees" during training sessions, as well as no-shows of EMTs, leaving the county without ALS coverage, according to the minutes. He hoped the hostility toward CCAD "will be eliminated if he resigns and hopes the community will mend."
The board unanimously accepted his resignation.
According to the minutes, no new hires were made at the nearly six-hour meetings on Oct. 9 and 13; however, the board conducted another executive meeting on Thursday. Minutes indicate that "two taxpayers"  entered the meeting at BTC Bank. It's unclear if they were privy to the personnel discussions. A motion was made by board member Karen Miller to return to open session, which was unanimously approved. Noted in the minutes after the vote was "taxpayers exit."
Six full-time EMTs were cut to part-time status on Oct. 1. One resigned and another is refuting his resignation from the district. A forum with recent ambulance district employees is scheduled for 7 p.m. Oct. 28 at the Rupe Center in Carrollton. The public is invited to attend.