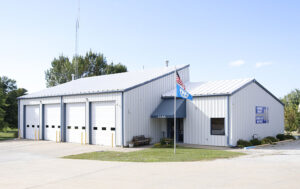 CORRECTION: 11:15 a.m. March 3, 2020: In one of the exceptions cited for the March 2 CCAD board of directors closed-session meeting, KMZU incorrectly identified RSMo 610.02 (4). That exception applies to conducting a meeting with less than 24-hours notice. The law further states its reason will be recorded in the minutes. Others exceptions listed for the meeting included legal and personnel matters, RSMo 610.021 (1) and (3). KMZU apologizes for the error.
CARROLLTON — Carroll County Ambulance District is scheduled to conduct an emergency board meeting at 1 p.m. Tuesday, March 2, in Chariton County. According to the agenda, the board cites three reasons for its closed session, which include: legal actions, hiring, firing or personnel issues, and matters with National Guard. The meeting is scheduled to take place in the basement of the Christian Church in Brunswick.
According to the agenda, the meeting was posted at the ambulance district at 8 a.m. March 2. A copy of the agenda was sent to KMZU at 8:35 a.m.