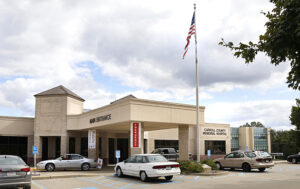 CARROLLTON — Nearly two weeks have gone by since Carroll County Memorial Hospital made public offers to aid the ambulance district during its staffing crisis. So far, the county ambulance district board has declined the help, according hospital CEO Jeff Tindle.
The lack of staff has made the service unreliable and infrequent for the hospital's needs of patient transport to more critical care facilities, according to Tindle.
"We go into every transfer situation unsure of who or where the transfer will come from," he says.
As a result, or lack of one, Tindle says the hospital is moving ahead with its plans of resolving the problem by purchasing its own ambulance staffed with hospital employees to ensure patient care.
"It's unacceptable and is putting way too many patients and their families at risk that they don't need to be in," Tindle says of the predicament.
At the Oct. 8 monthly CCAD meeting, board president Caren Bittiker admitted the county is currently without continuous ALS coverage. Defelice assured the crowd those positions would be filled by Oct. 13; however, minutes from last week's closed-session meetings suggest otherwise. It appears its administrator Mario Defelice remains the only full-time paramedic on staff. Whether medical personnel have been hired this week is unclear, as the board has not released those minutes to the public yet.
Two longtime paramedics were fired in late August; another near-full-time paramedic was released earlier this summer. All six full-time EMTs were cut to part-time status on Oct. 1 to make room for a full ALS crew, according to a board memo to staff.
An ambulance district board is meeting at 5 p.m. Oct. 21 — its third executive session this week — to discuss personnel and legal issues.