BOONE COUNTY, Mo. – The Missouri Highway Patrol says a cellphone is the cause of a crash in Boone County Tuesday afternoon.
After investigating the crash around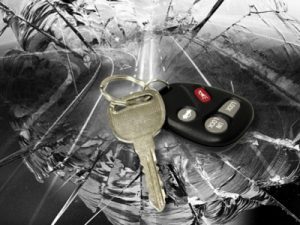 1:45 p.m. yesterday on Route E, a quarter mile South of Tracy Court, the report indicated Andrew Nichols, 26, of Harrisburg, was reaching for his cellphone when he ran off the left side of the road. The vehicle hit a post, went through two fences, a field and struck a tree before coming to rest in a yard.
Nichols was transported to University Hospital with moderate injuries.