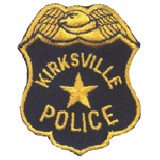 Sometime between late Friday and early Saturday, someone reportedly stole $33,000 worth of cellphones from a Wal-Mart store in Kirksville.
Police say the report was filed by Wal-Mart shortly before 10 a.m. Saturday.
As of Monday afternoon there have been no arrests made, and police do not have any suspects. Investigators are studying surveillance video of the theft.