WARRENSBURG, Mo. — The Central Missouri Police Academy at the University of Central Missouri is now enrolling for the Fall and Spring semesters.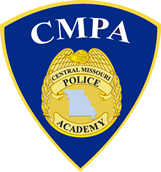 The course is 16 weeks long and fulfills the requirements needed for Missouri Peace Officer Standards and Training certification. The Central Missouri Police Academy is a 600-plus hour basic academy and provides 15 hours of undergraduate credit. People with no prior education, as well as UCM students can enroll in the academy.
A news release from the University of Central Missouri says, "The Central Missouri Police Academy and Institute for Public Safety, a division of the Missouri Safety Center at the University of Central Missouri, is a basic law enforcement academy and full-service continuing education provider for those interested in pursuing of furthering a career in public safety, including law enforcement, fire, emergency medical services and homeland security personnel."
Their mission is, "To make its graduates competitive in the job market, provide experiential learning in a real world environment, and reduce the time to degree completion for students at a competitive cost."
Colin Comer, Director of the Institute for Public Safety and the Central Missouri Police Academy says, "The Criminal Justice degree lays a theoretical foundation: the histories, the whys, the wherefores, and gets somewhat into the practical end of it. We take what they learn over there and we break it down into much more detail and end up with not only what do you know about it and how do you understand it, but can you actually apply it. What we do here is really very difficult. It's not really hard to get these ideas and concepts engrained between their ears. The difficult part is getting it out of their head and getting it into effective action."
Colin Comer explains the academy to KMZU's Andy Campbell.

The fall course starts on August 17th, 2015 and ends on December 17th, 2015. Colin Comer says there is still plenty of room for people in the Fall course.
There are four different funding options available for the academy. The course cost $5,100 with a $310 course fee, and around $500 for ammunition. Veterans can use their G.I. bill to pay. Veterans below the rank of E5 can also qualify for a $5,000 VFW smart clips grant. Mr. Comer also says the police academy offers their own scholarship as well. They tend to give many out as partial scholarships for people who can't pay the full amount for the academy. They will be giving out $20,000 in scholarships this year to attendees. Missouri also has a workforce development program that will pay up to $5,000 for the academy. Payment is due by the end of the program.
Colin Comer explains the payment options to KMZU's Andy Campbell.

The Spring course begins January 11, 2016 and ends May 12, 2016.
You can enroll online, or by contacting the CMPA at 660-543-4090 or toll-free 800-801-3588. The deadline for Fall enrollment is August 3, 2015.