Update: (09/11/2017) 5:10 p.m. – Director Pearson has informed KMZU News that the issue with 9-11 calls has now been resolved and customers should be able to use the service if needed. The outage was reported just after 11 a.m. Monday.
CARROLL COUNTY, Mo. — KMZU News has been informed of an issue CenturyLink customers in some communities in Western Carroll County may be experiencing.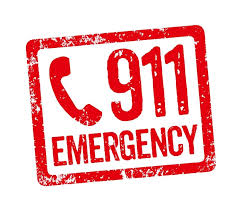 According to Carroll County 9-1-1 Director Elizabeth Pearson, customers in the Hardin, Henrietta and Norborne areas may hear a busy signal when picking up their landlines and trying to call 9-1-1.
Pearson said CenturyLink informed the 9-1-1 center about the issue just after 11:00 a.m. Monday. It is not currently known what is causing the outage, however crews are working diligently to restore service for customers.
Until the 9-1-1 service has been fully restored, anyone who has an emergency in the affected area should call (660) 542-3911 instead of the normal 9-1-1 emergency number.