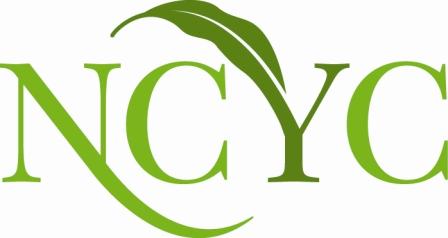 While winners continue a well-deserved celebration of their 2010 corn yield contest victories, the National Corn Growers Association ramps up efforts to further modernize the contest in 2011.  For 46 years, NCGA has monitored prevailing trends and new technologies that constantly change the face of corn farming.  The upcoming contest will reflect these, as well as the growing popularity of the contest itself, through a fresh logo, improved software, new deadlines and restructured entry categories.
"We are excited about the improvements and changes to the National Corn Yield Contest going into effect for 2011," said Production and Stewardship Action Team Chair Steve Ebke.  "As its popularity grows, the contest continually evolves to meet the needs of growers and these changes will make it even more accessible while maintaining its relevance and integrity."
As NCGA modernized its logo in 2010, the National Corn Yield Contest will follow suit in 2011.  Reflecting the sustainability of farming and emphasis on both increasing yield while improving practices, the new logo features an open design and life-evoking elements representing the innovation the contest fosters.  This logo will be featured on all new contest publications and prizes in the upcoming year.
While the logo visually highlights the evolution in farming that technology and innovation have allowed, the manner in which contest participants and seed representatives interface with NCGA will also evolve to best utilize new technologies in 2011.  New software will allow growers to enter the contest and provide data in a quick, easy manner.  The new web-based system simplifies data submission, allows users to view their submissions at any time and will allow for quick, efficient use of contest data. 
The growing popularity of the contest has necessitated deadline changes for the upcoming year.  Since 2007, entries have increased by 44 percent setting a new overall entry record of 7,125 in 2010.  To ensure the NCYC continues the tradition of integrity and responsiveness that have led to this surge in popularity, entry deadlines will come earlier this year.  Early entries will now be due by June 15 and late entries will be due by July 15.  The earlier submission will allow for proper review of each entry and allow staff to ensure the validity the growing number of submissions.
Finally, the 2011 NCYC consolidates categories reducing the total number from eight to six by eliminating separate categories for ridge-till entries.  The former ridge-till categories for irrigated and non-irrigated will be consolidated into their respective conventional categories.  This decision came about as participation in both ridge-till categories continually declined despite surging overall participation.  Now, the conventional categories will encompass any type of tillage that disturbs the width of the row. 
With these changes, the 2011 National Corn Yield Contest continues a traditional of integrity and excellence built over four decades.  Coupled with its growing popularity, the 47th NCYC will provide growers a national stage to showcase their achievements and help mold the future of their industry.