ADAIR COUNTY, Mo. – Two Chillicothe men remain in custody this morning after they were arrested in Adair County Thursday evening.
According to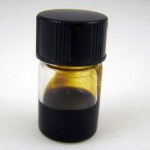 the arrest report from the Missouri Highway Patrol, William J. Ross, 37, was originally arrested for allegedly driving while revoked. When he was taken into custody, it was alleged he was in felony possession of hash oil and drug paraphernalia. Gabriel D. Martin, 26, was then taken into custody for felony possession of hash oil, amphetamine and lisdexamfetamine along with drug paraphernalia.
Both men are being held for formal charges today.