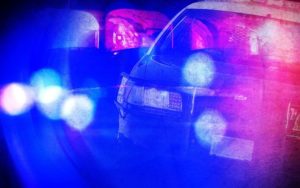 BATES CITY, MO – Charges are being considered against a Bates City resident after a pedestrian was badly hurt Tuesday night in Lafayette County.
State troopers say Bethany Crosby, 28, was walking along the north outer road west of Route D before she was struck by a vehicle.
The driver, Shelby McGowen, 49, may face charges for driving while revoked. McGowen was also wanted in Nebraska on a felony warrant, according to Highway Patrol. She is held in Lafaytte County Jail. Crosby was treated for serious injuries at Centerpoint Hospital.