MILLER COUNTY, Mo. – A driver was injured and faces charges after a one vehicle crash in Miller County.
The accident occurred about 6:30 p.m.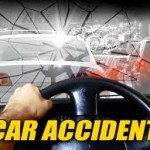 Friday evening on Route C at Bentown Ridge Road when Leigh A. Putnam, 18, of Brumley ran off the right side of the northbound lane, over corrected and ran off the left side before striking a tree. Putnam was transported to Lake Regional Hospital with moderate injuries.
The report alleges she failed to drive on the right half of the roadway, was driving while intoxicated and driving while suspended.