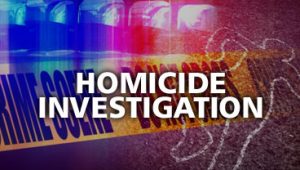 SALINE COUNTY, Mo. – The Saline County Sheriff's Office has announced the filing of charges in the March 9th homicide of a 31-year-old Slater, Mo. resident.
According to the press release, Adam E. McAlister is facing 2nd Degree Murder and Armed Criminal Action. The Marshall resident is currently in custody with a $500,000 cash only bond.
Authorities were called to the 900 block of West Jenkins in the early morning hours of March 9th where they found the body of Lance Gibson.
The investigation was conducted by the Slater Police Department, Missouri State Highway Patrol Division of Drug and Crime Control and Saline County Sheriff's Department.