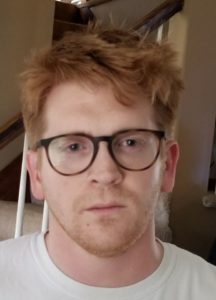 UPDATE: 2/26/21 – A former teacher at Harrisonville High School has been sentenced to prison.
Court records say, Joseph Dahman was sentenced yesterday to eight years incarceration. Two class E felonies each carry a four-year sentence.
Dahman pleaded guilty in January to two counts sexual contact with a student. Dahman must also register as a sex offender.
He had been employed as an In-School Suspension/Focus Facilitator for the 2015-18 school years, until his resignation.
---
UPDATE: 06/24/2020, 1:10 p.m. — The Harrisonville Police Department has shared on social media that Dahman has turned himself in to the Cass County Detention Center.
---
HARRISONVILLE, Mo. – A former educator and strength and conditioning coach at Harrisonville High School is charged with five counts of sexual contact with a student for incidents that allegedly occurred in 2017.
A warrant was issued for Joseph Dahman, 29, of Harrisonville on June 23. Dahman, the son of former Harrrisonville superintendent Frank Dahman, resigned his school position in September 2017.  In March 2020, a total of $4 million was paid to settle two lawsuits that accused Dahman of having inappropriate sexual relationships with two female students, according to the Associated Press.
Dahman is a 2010 graduate of Harrisonville and played on the 2007 state champion football team. He was employed as a high school In-School Suspension/Focus Facilitator for the 2015-18 school years, until his resignation.
The current charges mainly focus on sexual and drug encounters with one female student, who was 16  and 17 at the time. Investigators obtained the cell phones of Dahman and the victim, as well as Dahman's school-issued computer to discover text messages between the two during a four-month period, and images of marijuana cigarettes and what appeared to be cocaine in November 2017, according to the probable cause statement.
The victim told investigators she was given ecstasy prior to having sex with the Dahman at his father's residence in the early hours of July 6, 2017.  Prior to coming to the home, she was given a drawing to where she should enter through a window, according to court documents. Investigators obtained a search warrant to Frank Dahman's home to see if the schematic was consistent to what was given to the girl.
DNA evidence on a blanket from another encounter was provided to the Missouri State Highway Patrol lab in March 2018. Twenty-six months later, the lab results allegedly returned positive for Dahman's DNA.
A $50,000 cash-only bond is set for Dahman.