LIVINGSTON COUNTY, Mo. — New details are emerging after the manager of Chillicothe McDonald's was stabbed Sunday afternoon.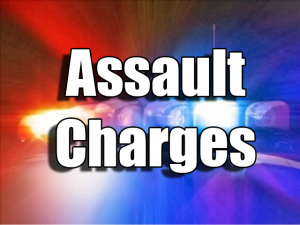 A probable cause statement filed in a Livingston County courtroom alleges that a chain of events was set in motion when a manager, C.J. Myrick, asked 30-year-old Nathan C. Osborne to go home. This upset Osborne, who left the restaurant before returning with a knife.
When Osborne returned, he confronted Myrick, who pulled his arm back, and Osborne stabbed Myrick in the back of the neck and in his back left shoulder blade. Myrick confessed to authorities that he "thought I was going to die," the probable cause statement says.
Myrick turned around, attempting to get away, before crouching down, when Osborne allegedly kicked Myrick in the face.
Responding officers observed blood on the floor of the restaurant in the cooking area near the back of the building. Officers made an attempt to capture Osborne, but he was able to flee arrest initially. A foot search took place after law enforcement cordoned off the area near the McDonald's. Osborne was found a short time later, arrested and taken to the Daviess-Dekalb Regional Jail.
He now faces felony counts for assault in the first degree and unlawful use of a weapon. Osborne's bond was set at $250,000. He could face a maximum sentence of life in prison for the allegations.