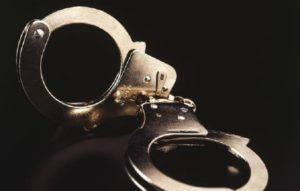 CHILLICOTHE, MO – Law enforcement arrested two men in Chillicothe suspected in a multi-state crime spree.
One of the men had reportedly cashed two fraudulent checks at a local business totaling over $3,000. When the suspect showed up a third time, police were called, and the suspect attempted to flee to a waiting car.  With the assistance of Livingston County deputies and a citizen, both men were taken into custody.
The subjects, Jeremy Danielson and Drew Miller from the State of Minnesota, are both convicted felons. Danielson had active warrants from Iowa and Minnesota for passing fraudulent checks.
In the suspect vehicle, officers seized 19 fraudulent checks totaling more than $14,400.00, methamphetamine, drug paraphernalia, and evidence of criminal activity in outside jurisdictions.
Formal charges are pending.