Charles David Jones, age 65, a resident of Dawn, Missouri, passed away on Tuesday, June 8, 2021, at North Kansas City Hospital, North Kansas City, Missouri.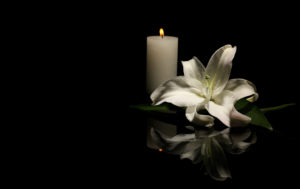 Charles David, son of David Wendell and Ellen Frances, was born on February 18, 1956, in Chillicothe, Missouri. He graduated from Southwest Livingston County High School in 1974. On September 19, 1981, Charles David married Sherry Reeter in Chillicothe, Missouri.
Charles David competed in Track and Field at Missouri Western State College for two years and obtained a degree in agriculture. Even while Charles David was attending college, he was farming with his dad. He was thrilled when his son Tyler joined the operation and enjoyed including his son-in-law Dylan a few years ago. Charles David proudly served the agriculture industry and the Dawn community on a number of boards and organizations. He served 18 years on the Southwest School Board. He was a member of Calvary Baptist Church.
Charles David was a hard worker and thoroughly enjoyed farming with his family and sharing stories of past generations. Charles David loved feeding cattle, especially when he had someone to open gates for him. He truly enjoyed being around people and his laugh was contagious. Hosting family and friends was one of Charles David's greatest pleasures, but his absolute pride and joy came from his three grandchildren.
Survivors include his wife, Sherry Jones of the home; son, Tyler Jones and daughter-in-law, Caitlin of Dawn; and daughter, Meredith and son-in-law, Dylan Lange of Dawn. He will be greatly missed by his three grandchildren, Collins and Colter Lange, and Leo Jones. Charles David is also survived by his mother-in-law, Susan Reeter and his four sisters, Maribeth (Eric) Hall of Lee's Summit, Carol Ann (Rob) Sykes of Overland Park, Kansas, Karen (Brian) Upton of Dawn, and Marlene (Delvin) Jackson of Cameron; and was Uncle Cha Cha to several nieces and nephews.  He is preceded in death by his mother Ellen Frances Jones (November 2018), father, David Wendell Jones (June 2021), and father-in-law, Leo Junior Reeter (July 1992).
Due to the current COVID cases in the community, a private family graveside service will be held at Welsh Cemetery, Dawn, Missouri. There is no scheduled visitation. Friends may call at the Lindley Funeral Home, Chillicothe, Missouri, on Friday, June 11, 2021, from 12 noon until 5:00 p.m. and on Saturday, June 12, 2021, from 12 noon until 7:00 p.m. In lieu of flowers, the family requests memorial contributions be made to the Dawn Baptist Church and/or Calvary Baptist Church and may be left at or mailed to Lindley Funeral Home, P.O. Box 47, Chillicothe, MO 64601. Online condolences may be made at www.lindleyfuneralhomes.com.
Arrangements are under the direction of Lindley Funeral Home, Chillicothe, Missouri.