A Jefferson City resident, formerly of Marshall, Charles R.  (Bob) McDonough, 91, died Wednesday, April 12.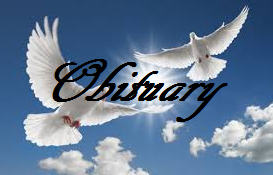 Funeral services will be held at 2:00 p.m. on Monday, April 17 at the First United Methodist Church in Marshall.
Burial with military rites will follow in Peninsula Cemetery in Blackwater.
A visitation will take place an hour before the funeral, beginning at 1:00 p.m., also at the church.
Memorials may be made to the First United Methodist Church Building Fund in Marshall or Hospice Compassus in Jefferson City, care of Campbell-Lewis Funeral Home in Marshall.