CHILLICOTHE, Mo. – On Thursday at roughly 4:25 p.m., Chillicothe police officers investigated a report of child endangerment in the 200 block of East Bridge Street.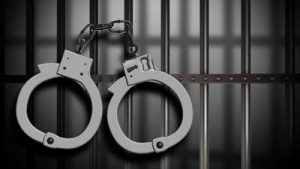 As a result of the investigation, Officers arrested Eric Sparkman for allegedly endangering the welfare of a child.
Sparkman was processed at the police department and transferred to the Davies-DeKalb Regional Jail to await the filing of formal charges.