RAY COUNTY, Mo. — A trial in Ray County is canceled and a criminal setting scheduled instead after a change of judge in a child enticement case.
During a hearing July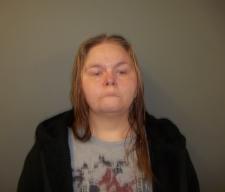 9, Judge Larry Harman recused himself from the trial of Patricia A. Smith, 35, of Richmond. Smith is facing a felony charge for attempted enticement of a child less than 14 year of age. On Thursday, Judge Kevin L. Walden scheduled the criminal setting to be heard at 9:00 a.m. on Wednesday, August 1, 2018.
Smith was charged after a mother found messages on her daughter's cell phone, asking if she would have sex with Smith's boyfriend, Danny DeClue, 32, of Richmond.