CHILLICOTHE, Mo. – At 7:27pm last night, Chillicothe officers were dispatched to a report of a small child being on the roof of a residence in the 100 block of Webster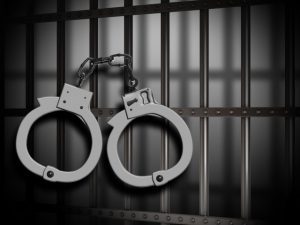 Street.
Officers were advised that a small child had opened a second story window and had gotten on the front porch roof while a parent was asleep in the residence. The reporting party climbed up on the roof and rescued the child. Officers arrested Joel T. Kellison for allegedly endangering the welfare of a child and possession of less than 35gm marijuana and drug paraphernalia. Kellison was transported to the Police Department where he was processed and transferred to the Daviess DeKalb Regional Jail.
Officers credit the reporting party's quick action in protecting the child from serious injury.