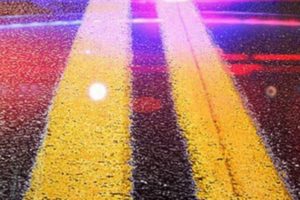 DAVIESS COUNTY, MO – A Hamilton child was run over by a derelict truck Sunday as it was being worked on.
Highway Patrol responded to private property off Route CC in Daviess County, where eight year old Alex Rich suffered moderate injuries after falling off the tailgate of a truck as it began moving. According to a crash report, an unidentified person was looking under the hood of the vehicle attempting to start the truck.
Rich was flown to Children's Mercy Hospital with moderate injuries.