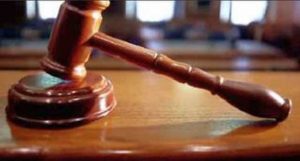 HUNTSVILLE, MO – A preliminary hearing is set for Friday in the case of a Moberly man in Randolph County Court.
According to court documents, Carl E. Sheets, 38, is accused of 16 felonies from 2015 and 2016, including sodomy, rape, incest, endangering the welfare of a child, domestic assault, and unlawful use of a weapon.
Sheets is in custody at Randolph County, with a bond set at $500,000. The hearing is scheduled for 9 a.m.