Click below to listen to KMZU's Ashley Johnson interview Jayme Gee, the Recreations Supervisor for the Warrensburg Parks and Recreation.
JaymeGee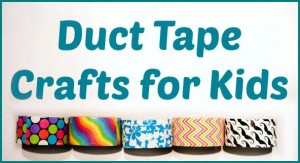 The Warrensburg Parks and Recreation will be hosting an after school event for school age children on days that the local is school is having early-outs. Kids ages 7-12 are encouraged to sign-up and attend what WPR is calling, "Fashion Frenzy." During these events, the kids will get to create items such as, t-shirts, scarfs, jewelry, wallets and bookmarks. They will be making these items out of recycled material and duct tape.
Jayme Gee says that, although these events are scheduled around the local school's early out, any school age child is welcome to attend if they have an early out as well.
The Fashion Frenzies will take place on Wednesdays, February 11, 25 and March 11. Cost of attendance it $12 per class or $30 for all three classes. Jayme Gee says pre-registration is encouraged and parents can register their kids by either calling the Warrensburg Community Center at (660) 747-7178 or stopping by their location at 445 E. Gay Street.