As of May 5, 2016, Children's Mercy has received Magnet recognition for the fourth time since 2003.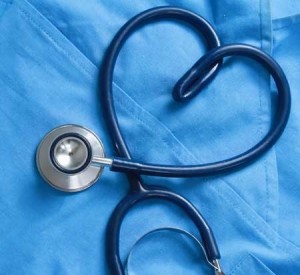 According to a press release, Children's Mercy has once again been acknowledged for its nursing professionalism, hospital-wide teamwork, innovation and outstanding patient care outcomes.
Magnet recognition is decided by the American Nurses Credentialing Center's Magnet Recognition Program, which makes sure diligent standards for excellence in nursing are met.
"Being recognized as a Magnet facility for the fourth consecutive time is an amazing achievement for Children's Mercy," said Karen S. Cox, PhD, RN. FAAN, Executive Vice President and Chief Operating Officer at Children's Mercy and President-Elect of the American Academy of Nursing. "We had a good feeling that it might happen after The Magnet Appraisers' Site Visit in February when they praised the hospital and our staff as among the best in the nation.
Eight hospitals across Kansas and Missouri currently have Magnet designation, and reportedly only seven percent of hospitals in the U.S. earn it. Children's Mercy is the only facility in either state to to receive this recognition four times, having previously earned it in 2003, 2007, and 2012.
It was the first hospital in either state to gain Magnet designation when it was first earned in 2003. Hospitals must reapply for Magnet recognition every four years.
Organizations must pass a thorough and length process, which demands widespread participation from leadership and staff in order to receive this recognition.
Click here to listen to KMZU's Shelby Flynn talk with Susan Burns and Paula Blizzard, Magnet Program Directors at Children's Mercy:
Susan Burns, Magnet Program Director at Children's Mercy, says the hospital begins working toward Magnet recognition long before they even apply for it.
"The recognition itself is something you have to apply for and achieve every four years. It's not just received once and then you get it for life. We actually start working on it two years prior to when we're going to submit our documents," said Burns. "So, it is a significant amount of work. Every time you go to submit your application and documents, the questions that you're answering are more difficult because they're really looking for the patient outcomes, to really make sure you're making a difference for those patients and families. "
Over 2,800 pediatric trained nurses work at Children's Mercy and more than 80 percent of those nurses have at least a bachelor of science in nursing (BSN) degree. The hospital employs more than 300 Advanced Practice Registered Nurses (APRN), a nurse who has a master's, post-masters or doctoral degree in a nursing specialty.
"Magnet is sometimes thought of as a 'nursing award,'" President and CEO Rand O'Donnell, PhD, said in an email to employees after a site visit from Magnet appraisers February. "And while our nurses and their work are vital to our Magnet re-designation, the whole hospital and all its employees are a part of what makes us outstanding. As one nurse put it: 'We are all in the same boat – the boat to provide the best care possible to children and their families.'"
Paula Blizzard, a Magnet Program Director at Children's Mercy as well, explains the customs they have created for the good of themselves, patients, and families within the hospital.
"The biggest part of our culture is really the engagement of our front line staff. We really empower the staff to have a voice, and be able to raise concerns or questions about the way we practice," Blizzard said. "Another part of that is the engagement of the patients and families. We're constantly seeking out the voice of the patients, and the parents to make sure that even though we think we know what they want, what they may want from a patient or parent perspective may be different than what we are anticipating their needs to be."
Magnet recognition has become the gold standard for nursing excellence and is taken into consideration when referring physicians and families across the country evaluate health care organizations. Magnet recognition is in fact part of the ranking criteria for quality of inpatient care included in U.S. News & World Report's annual showcase of "America's Best Hospitals".
"Children's Mercy has an amazing team of nurses," said Cheryl Hunt, MHA, BSN, RN, NEA-BC, Senior Vice President for Patient Care Services and Chief Nursing Officer at Children's Mercy. "I never take for granted how devoted they are to our patients. Earning Magnet designation is not easy, and it demonstrates that we've built a strong culture that allows our nurses to practice and grow professionally so they can meet and exceed Magnet standards day in and day out. This is pretty special."
The Magnet process begins with an electronic application submission, followed by written documentation demonstrating qualitative and quantitative evidence regarding patient care and outcomes. If scores from the written documentation fall within a range of excellence, the applicant is rigorously assessed through an on-site visit.
After an onsite review process, the Commission on Magnet will review the completed appraisal report and vote to decide if Magnet recognition will be awarded.
An organization that seeks to reapply for Magnet recognition must provide documented evidence of how Magnet concepts, performance, and quality were sustained and improved over the four-year period since the hospital gained its most recent designation.