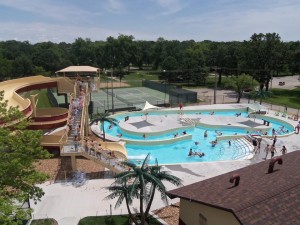 CHILLICOTHE, Mo. — Dogs and humans alike can celebrate the final weekend of the swim season at the Chilli Bay water park.
A release from the Parks and Recreating Department indicates the Labor Day weekend will bring area residents the last opportunity of the season to break out the swimsuits, and this weekend, furry companions can tag along.
Chill Bay is hosting the Third Annual Doggie Dip event on the last day of the swimming season Monday, September 7. According to the Parks and Recreation Department of Chillicothe, from 6;00 – 7:00 p.m., patrons and dogs can swim together.
Admissions for the event will be $5.00, with proceeds going toward the Tina Maple Memorial Dog Park in Chillcothe. More information can be obtained by contacting the Parks department at (660) 646 – 4424.