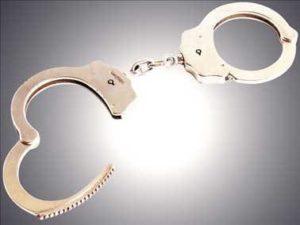 CHILLICOTHE, MO – Chillicothe police apprehended a man Sunday night on Hickory Street who was wanted in Jackson County on felony warrants.
Police responded to reports of a suspicious person on private property. A police report suggests Shawn Sese was arrested after controlled substances were found on his person. Sese briefly broke free from officers, and was detained again after a foot chase. He was to be considered armed and dangerous with outstanding warrants for burglary and probation violation.
Additional charges in Livingston County will include illegal substance possession, attempted escape from custody, and initially providing false identity. He was transferred to Daviess Dekalb Regional Jail.