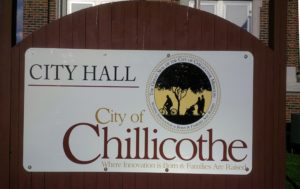 CHILLICOTHE — At the Chillicothe City Council's Aug. 10 meeting, there are plans to discuss holding the 2021 Polar Plunge at Simpson Park.
Special Olympics Missouri and Chillicothe Correctional Center are requesting to host a Polar Plunge at Simpson Park in February of 2021. According to the council packet, Special Olympics has previously hosted the plunge at Lake Viking, but would like the change of scenery to "encourage participation and exposure to not only the event, but also Special Olympics."
Other items on the council's agenda are to address an ordinance that would authorize a conditional use permit to construct a cell phone tower at 1 East Bridge. Jeffrey Griffin, the property owner, is who filed the application for the proposed tower and would be granted the permit if the ordinance were to pass.
An ordinance rezoning Hope Haven is also up for discussion. The meeting will be at the Chillicothe Municipal Utilities meeting room to allow more room for the public to attend and maintain social distancing.