CHILLICOTHE, Mo. – The Chillicothe City Council gathered for their first monthly session Monday, December 14, 2015.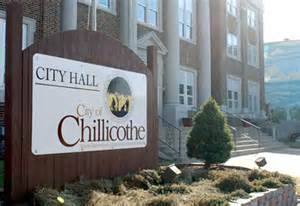 One of the first pieces of business on the agenda was whether or not the city should offer health insurance coverage to employee's spouses. City Administrator Ike Holland pointed to the Affordable Care Act as an example.
If employees go there for lower rates, but answer their employer offers coverage, then the employee and their spouse would be ineligible.
Council took the Administrators advice and voted unanimously to not offer additional coverage.
A discussion and vote was also taken to allow alcohol sales in city parks. Councilmen Paul Howard (4th Ward) and Tom Douglas (3rd Ward) voted no based on feedback from their constituents, but the measure passed 3-2. On a vote for alcohol sales at the upcoming cycling event in June, council approved that measure by another 3-2 vote.
Also part of the agenda Monday evening was Fire Chief Darrell Wright asking council for authorization to have Community FundWorks apply for a grant to purchase new breathing apparatus tanks for firefighting.
Council approved the authorization.