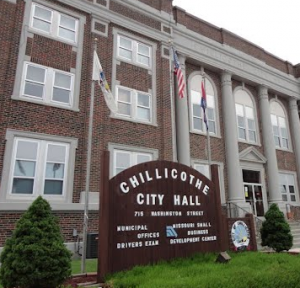 CHILLICOTHE, MO – Chillicothe plans to honor its late mayor with a special gesture this coming Spring.
The motion was passed by council members Monday during a public session, to honor Chuck Haney who served as mayor of Chillicothe from 2007 until his death in May 2018. Haney's name will most likely be emblazoned on a planned sun and wind screen to be erected at the ball field in Shaffer Park.   Haney was also in broadcast media, and well known for coverage of Chillicothe sports. Administrator Darin Chappell indicated the home field of the Mudcats is to be named at a ceremony in the Spring. The motion passed 5 – 0.
The powers of the city administrator were clarified by an ordinance passed by the Chillicothe city council.
Powers regarding the retention or dismissal of city employees were honed by the passage of an ordinance that allows the administrator to place employees on administrative leave with or without pay before consultation with council members. Administrator, Darin Chappell, indicated that he can solve most problems through consultation with employees.  However, if the problem is bad enough, immediate action may have to be taken.  Those powers were outlined in a previous city handbook, but were mistakenly omitted in the most recent version. The ordinance passed Monday restores those omissions, and also allows the administrator to act without explicit approval of department heads.  The ordinance was passed 5 – 0.
Council members gave their individual reports before adjourning to closed session.