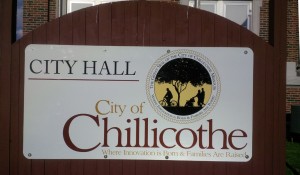 The Chillicothe City Council meets Monday, September 14, 2015 with a fairly light agenda.
First up will be a consent agenda related to the report from the Finance Chairman. A public hearing will be held to consider an ordinance to vacate an alley between St. Louis Street and Milwaukee Avenue and between Bridge and Montgomery Streets.
Mayor Chuck Haney will recommend that council reappoint three current members to the hospital board.
City Administrator Ike Holland is also expected to make comments on the local Senior Citizen Center and local Trails while also giving a review of the Way Finding Sign Program.
Council will gather in chambers at 6:30 p.m. at Chillicothe City Hall, 715 Washington St. Chillicothe, Mo.