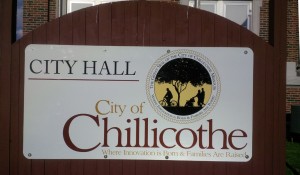 CHILLICOTHE-Mo. – A busy agenda unfolded Monday, August 31, 2015, as the Chillicothe City Council gathered in regular session. Mayor Chuck Haney brought the meeting to order with a standing room only chamber.
Following the report on finances directed by Finance Chairman and Councilman at Large, David Moore, the first public hearing of the night focused on a contract for the purchase of the old Hedrick Medical Center property.
Councilman Moore explained that Life Point Church was the recommended bidder for the price of $172,000. However, City Attorney Robert Cowherd pointed out a few things in the bid that should be addressed first.
After further discussion City Administrator Ike Holland recommended council make a motion to accept the price of the bid, with allowances for further negotiations between the city and Life Point Church. The motion was made and approved unanimously.
Another public hearing concerned the 2015 Tax Rates. City Auditor Theresa Kelly addressed council and those still in attendance. Auditor Kelly explained that the State Auditor recommended an increase from 0.8785% to 0.8799% per $100 valuation.
The rate was a combination for the general revenue and park funds. No comments were made by the public and council approved the new rates unanimously.
Another public hearing was on a request for a conditional use permit for a family in the 2800 block of North Washington. Two residents in the subdivision were in opposition, saying a business does not belong in a residential area.
The husband and wife seeking the permit also made their case to council. Council eventually granted the permit in a split 3-1 decision. 2nd Ward Councilman Wayne Cunningham explained his no vote was very difficult because it was a dispute between his own constituents.
Closing out the regular session was Chillicothe Police Chief Rick Knouse. He introduced new full time Officer Keaton Foster and Officer Josh Miller.
Officer Miller has been on the force for a short time before Officer Foster. Both lawmen were warmly greeted by council.
One of the last discussions was Chief Knouse and City Administrator Ike Holland calling the council's attention to a bothersome and potentially dangerous problem. Chief Knouse explained that the frequency of false alarms coming from a few select businesses is breeding complacency. Meaning it becomes more likely that officers would answer a future alert that is legitimate and endanger themselves or worse, the pubic.
Council and Attorney Cowherd agreed to move forward with drafting an appropriate Ordinance to levy some form of penalty for repeat offenders.
Finally, Fire Chief Darrell Wright and many of his crew were acknowledged by council as they were there to draw attention to the approaching Chillicothe Pink Out Day.
It coincides with Breast Cancer Awareness Month. One Friday in October is set aside where all residents of Chillicothe and the surrounding area are asked to wear commemorative pink t-shirts. Proceeds go to Hope House, and area program assisting area cancer patients with medical expenses and other needs related to battling breast cancer.
Part of the proclamation, read aloud by Mayor Haney, said that funds raised last year through t-shirt sales and a boot collection during the Chautauqua Festival brought in $7,050. Mayor Haney continued stating this year's Annual Chillicothe Pink Out Day will be Friday, October 16, 2015.
Those who wish to purchase t-shirts or make donations may contact the Hedrick Medical center Emergency Department of Chillicothe fire Department.
An executive session was then called ending the public portion of the night.
The Chillicothe City Council will gather for their first regular session Monday, September 14, 2015, 6:30 p.m.