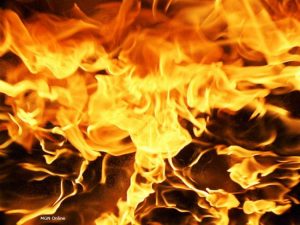 LIVINGSTON COUNTY, MO – Reports of vehicle fires were among several incidents Sunday that kept Chillicothe fire crews busy.
An incident in the afternoon involved two vehicles that caught fire off a field along LIV 512. According to information from Fire Chief, Darrell Wright, one vehicle was attempting to pull another out of the mud, when the grass underneath the vehicles ignited. After approximately two hours, firefighters had the flames under control. Both vehicles were burned, as well as ten acres of grass.
The vehicles belonged to Brent Minnick, and Jake Denton. The land belongs to Barbara Logan.