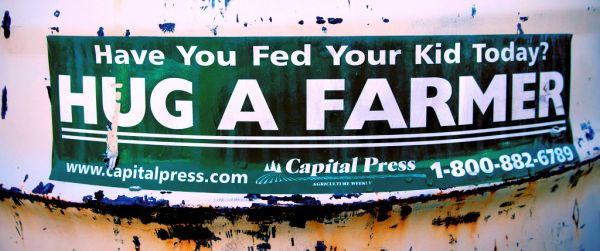 The fourth annual Salute to Agriculture will be held Thursday, February 17, 2011 at the Jenkins Expo Center at the Chillicothe Fairgrounds. This event, for the second year straight, will be co-sponsored by the Chillicothe FFA Chapter and the Chillicothe Chamber of Commerce.
The free breakfast, cooked and prepared by Chillicothe FFA members, will be served to farmers as well as Agri-business leaders alike. The breakfast will start at 6:30 AM and run to 7:30 AM at the Expo Center with the program starting at 7:30 AM.
As seen in the past years, the Salute to Agriculture event will bring an outstanding speaker to town. This year Dr. Neil Nuttall, of North Central Missouri College, will be addressing the new Barton Farm Campus under construction by NCMC just south of Trenton on US 65.
A number of agriculture students from the college will also be in attendance. They are part of the Postsecondary Agriculture Student Organization (PAS) at NCMC.
Letters are being mailed this week to Livingston County farmers and Agri-businesses by the Chamber and Chillicothe FFA members. Exhibit/booth spaces will be available to businesses and sold inside of the Jenkins Expo Center as well as outside near the front door area.