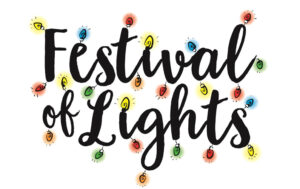 CHILLICOTHE — Chillicothe's opening night of its annual Festival of Lights has been rescheduled to Wednesday, Nov. 25. The event was postponed due to rain on Saturday. Lights will come on at 5:30 p.m. at Simpson Park, which will be closed to traffic from 5 to 7 p.m. Kids are encouraged to bring their letters to Santa to place in the donation box.
Due to the pandemic, sleigh rides are being sidelined and Santa won't make a personal appearance, but he will have a Christmas message for children in attendance, according to festival organizers. Santa will also lead in the countdown to the lighting the park.
For update, go the festival's Facebook page by clicking on this link.