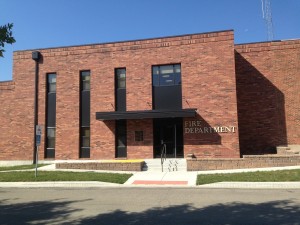 CHILLICOTHE — The Livingston County Cancer Assistance received a generous donation of $10,505.05 courtesy of the IAFF Local 240 Fire Fighters Union
For the past few months, the union raised money for the LCCA through T-shirt sales and a process known as "boot blocking," a popular fundraising method among fire districts where firefighters ask for donations along busy roadways. Tyler Bowlen, a firefighter with the department, says despite this year bringing financial hardship for some, he's impressed by this year's fundraiser.
"This year we raised $10,505.05 for them, which was several hundred dollars more than we were able to raise last year for them," Bowlen says. "Which is remarkable, given the year that we've had and the type of financial burdens people have had. I think all the firefighters would agree that the way the community supports us in anything we do and the way the community supports each other is just something extraordinary."
The union fundraises yearly for a cancer organization and has been donating to the LCCA for around two years now, according to Bowlen.