LIVINGSTON COUNTY, Mo. — A fire in a machine shed caused significant damage to equipment on a rural Livingston County farm late Thursday night.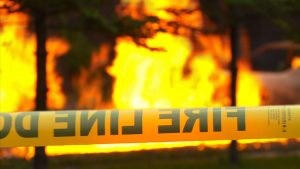 According to a release from the Chillicothe Fire Department, firefighters were called to the 11600 block of Liv 259 at about 11:15 p.m. Thursday to reports of a machine shed full of farm equipment ablaze.
The structure, containing multiple implements, including a bulldozer, combine, two tractors, a camper, grain truck and carts filled with grain, among other equipment, was fully involved when brigadiers arrived at the scene.
The owner of the property told authorities he had not used any of the equipment for more than a week but that batteries were still connected to some of the machinery.
Mutual aid was called from the Chula Fire Protection District, however were not able to save the structure. It, and most of the equipment inside, were declared a total loss. The State Fire Marshall has been asked to assist with the investigation.