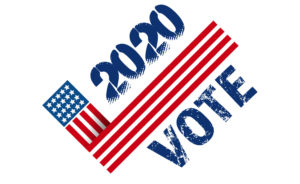 CHILLICOTHE — Rural Livingston County voters approved the formation of a Chillicothe Fire Protection District, along with a five-member board of directors. But voters defeated the measure to fund the district. That leaves the question: Can a fire district be created without the funding of property tax revenue?
"We're not sure yet," Ed Daughtery, president of the Rural Chillicothe Fire Association. "I've been talking with our lawyers this morning and he's doing some research to find out for sure what that means for us."
The vote for the creation of the district was 576 in favor, 441 against. The numbers nearly flip-flop to deny a 30-cent per $100 assessed valuation on property tax to fund the district: 580 voted no; 441 voted yes.
Since the 1960s, rural Chillicothe residents could pay an annual membership fee for fire protection, according to Daughtery. The association currently contracts with the city of Chillicothe Fire Department for services. Trucks and other rural Chillicothe fire equipment is housed and used by city's 24-member department.
With new firetrucks costing upwards of $900,000, Daughtery says a benefit of being a protection district is the eligibility of grants — something fire associations can't receive.
"Another good aspect (for fire protection districts) is to set their boundaries legally, so other surrounding groups can't take some of our district, which has happened in the past," Daughtery told KMZU.
He also cites that many dues-paying members would likely pay less in property taxes than their membership, now at $150 annually. With around 550 members last year, the association generated $85,000, Daughtery says, with $70,000 being allocated to expenses.  Livingston County estimated the proposed property tax would have brought in $81,000 annually, according to Daughterty.
A $4,000-a-year loss is a trade Daughtery would take for a guaranteed funding source.
"It could get to the point where people say, 'Heck with it,' and we could drop to a 100 members and then — no money," he says.
…
Daughtery and four others were approved to the fire protection board of directors. They include: Chris Bonderer with 643 votes, Darrell Wright, 566; Daughtery, 463; Bruce Bodmerkle, 466; and David Morris, 450 votes.