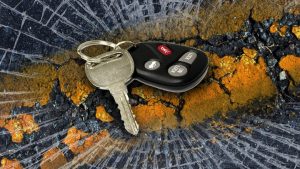 LIVINGSTON COUNTY, Mo – A motor vehicle crash Sunday night in Livingston County injured a Chillicothe girl.
A Highway Patrol crash report states, the accident occurred around five miles east of Dawn on Highway Z, where a vehicle experienced mechanical problems and came to a stop in the northbound lanes.  It was struck from behind by a vehicle driven by Marijane Meservey, 47, of Chillicothe, in an attempt to avoid a collision.  A ten-year-old occupant, Rachel Meservey reported minor injuries. She was taken for treatment by Chillicothe emergency services.
A second driver, Shelley Rucker, 52, of Dawn was uninjured.