CHILLICOTHE, Mo. — A Chillicothe man was arrested after reportedly being found in a cemetery with drugs and weapons.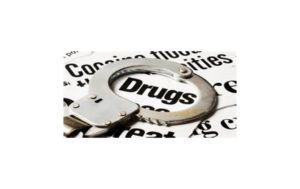 According to Sheriff Steve Cox, Livingston County authorities responded to a call of a vehicle stuck in a cemetery east of Chillicothe on March 24.
The car had two adult occupants and William Long, 24, was reportedly not cooperative. The Linn County Sheriff responded and a K-9 alerted to the presence of drug odor.
A search resulted in the seizure of suspected methamphetamine, heroin, marijuana, and other drug equipment. He was found to also be in possession of brass knuckles and allegedly refused to cooperate when officers seized a bag that was locked with a combination.
Long is out of jail on bond.