LIVINGSTON COUNTY, Mo. – On Friday, the Livingston County Circuit Court sentenced a detainee, Jonathan Patterson, 19, of Chillicothe, to seven years in prison for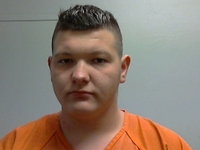 a probation violation.
In October of 2016, Patterson received a suspended execution of sentence after pleading guilty to promoting a sexual performance by a child. Patterson was arrested after an investigation into probation violations by the Livingston County Sheriff's Office and Chillicothe Police Department.