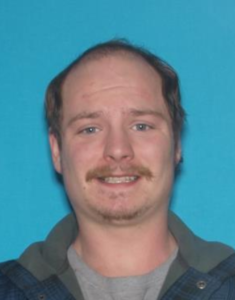 LIVINGSTON COUNTY MO  Richard James Stumph is under arrest. KMZU was told he surrendered on a Livingston County arrest warrant for alleged Sodomy or Attempted Sodomy-1st degree-Victim Less than 12 years of age.
Bond was denied by the Court. Mr. Stumph is currently at the Daviess Dekalb Regional Jail.
CHILLICOTHE, MO – Livingston County authorities continue to seek a Chillicothe resident accused of attempted sodomy with a victim less than 12 years old.
A warrant issued was issued Thursday for Richard James Stumph, 29. Stumph is described as a white male 5'9″, 180 lbs, brown hair, blue eyes.
Bond is denied in the case. The sodomy charges dates from late July, 2019.
Information may be conveyed to Livingston County Sheriff.  (660-646-0515)