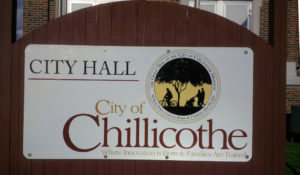 CHILLICOTHE, MO – A project is in the works for a sporting complex on city property after a Chillicothe Council meeting Tuesday.
At the meeting the Chillicothe Rotary Club came before council with a request to proceed on a grant to construct an all purpose playing field on the location of the old prison at no cost to the city. A rotary grant would pay for a portion of the project, which mainly requires dirt work. Mayor, Theresa Kelly, was concerned with potential claims on the property by other interests including law enforcement, and other community entities. City attorney Robert Cowherd expressed reservations about potential use of the proposed field without ADA compliant access or parking lots.
City administrator Darin Chappell tried to provide a remedy for that problem by suggesting the city sell a portion of the property to Green Hills Soccer Club.  Some interest was expressed in that idea, although the funds were not immediately available.
Councilman at large, Tom Ashbrook, said the city has been waiting a long time for an entity to show interest, and should move forward. Council members voted unanimously to allow the Rotary Club to move forward with the committal of the grant money toward the field.