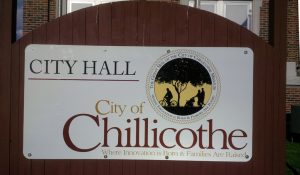 CHILLICOTHE, MO – At a meeting of Chillicothe city officials Monday, discussion was undertaken regarding the duties of the city administrator in hiring or firing public officials.
Currently, the administrator, Darin Chappell, is allowed to make personnel recommendations to the city council after consultation with department heads. Councilman Wayne Cunningham recommended a slight change in policy, the point of which, would be to limit personnel problems as soon as possible. The administrator would not have power over department heads. Chappell indicated that regardless of the council's decision, it would not drastically change the current processes in place. With the ordinance under discussion, the power to hire or fire public officials would allow the administrator to immediately dismiss an employee or fill a position in the event of a dire need to do so. Council members also fielded comments from constituents, some of whom, desire the power in question to remain with the council. However, according to attorney Robert Cowherd, the council's powers may be delegated at their discretion to other officials.
No action was taken at the meeting, but future discussions regarding the matter are planned.