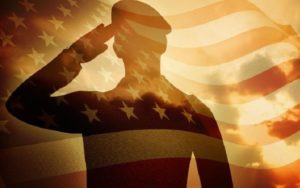 CHILLICOTHE, MO – Area residents will be able to celebrate Veterans Day with several local tributes, this weekend.
A presentation in Chillicothe, Sunday, November 10, is at the Grand River Historical Society Museum on 1401 Forest Drive.
Administrator for the area arts council, Mary Lou VanDeventer, says one of the presenters is a former history teacher, Larry Vance, who will be looking at the lives of some famous veterans, who put their lives on hold, and on the line, to serve their country.
Two, late, area veterans will also be subjects of the presentation.
VanDeventer says there will social time afterward, and refreshments, with time to walk through the museum, perusing some of the veteran-related displays.
Excerpts of Mary Lou VanDeventer interview:
For more information, call the Museum 660-646-1341 or the Arts Office 660-646-1173.