CHILLICOTHE, Mo. — The Chillicothe City Council voted unanimously during an executive session Thursday evening to hire Jon C. Maples as the city's new police chief.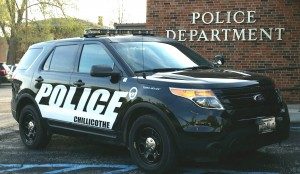 According to a news release from City Administrator Darin Chappell, several qualified applicants were considsered for the post, some from within Chillicothe.
Detective Maples was chosen, Chappell said, due to his "work ethic, leadership, passion for the community and exemplary record as Chillicothe's lead on so many successful investigations." Maples will replace Chief Rick Knouse, who stepped down September 29.
Officials have not yet ironed out the details of when Maples will transition into the new job, however indicated that the staffing change would take effect soon.