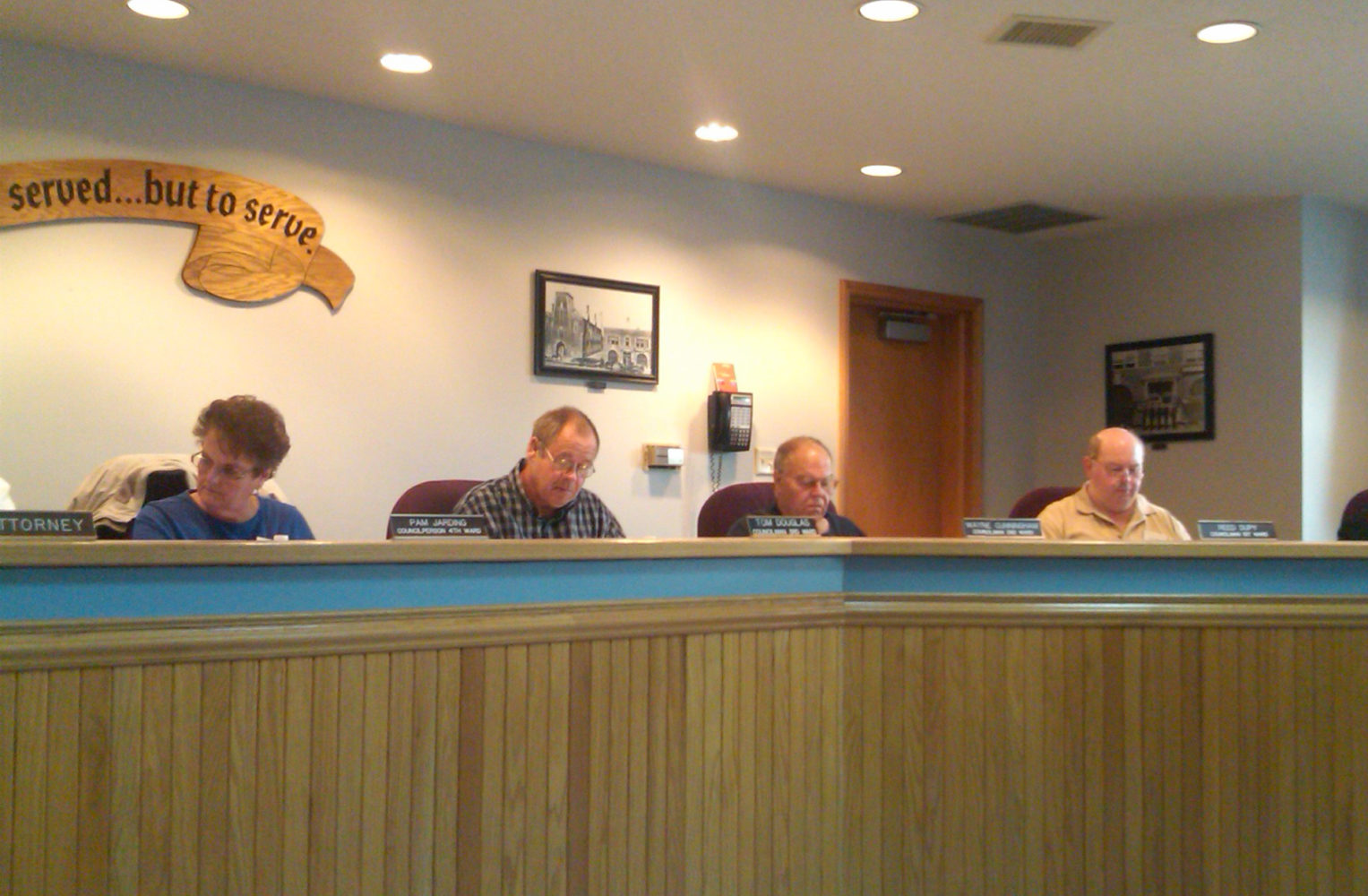 The hospital construction market has not slowed down despite Wall Street's meltdown, and that's good news for the City of Chillicothe.  Click to hear KMZU's Chelsea Wade talk with Stern Brothers & Company Managing Director Tom Moriarty:
Standard and Poors has given the City of Chillicothe an A to A plus rating.  Moody's has classified St. Luke's Health System an A1.  Moriarty and the banking firm were appointed by council Monday night to serve as the bond underwriters for the $32 million replacement hospital in Chillicothe.  Moriarty believes market conditions are favorable.  "If we were looking at rates today, we believe they are going to stay low for some period of time.  That is what the Fed policy is saying.  The market tells us what the rates are.  There are any number of variable factors.  So rather than quoting a single rate, I can say that will have the most favorable rates around for a replacement hospital that I've done," Moriarty said.
Council members also selected the law firm Gilmore & Bell, P.C. to to assist in the bond financing.
The proposed plan does not use tax dollars.  It instead relies on Hedrick's past, present, and future lease payments to service the debt.
A request for the Chillicothe City Administrator to solicit a construction manager for the new hospital was a point of contention Monday.  Construction is expected to begin in the spring, after council members backed plans to move forward with the selection process.  Click to hear KMZU's Chelsea Wade talk with City Administrator Ike Holland:
Holland's request passed, but not without opposition.  "There was one council person that thought by going that route that we would lose our advantage as far as competitive pricing.  We were trying to demonstrate that there is a trade off between competitive pricing and advanced planning and decision making.  You need to make early decisions to save on costs.  This is a very unique and specific type of construction," Holland stated.
The lone vote against the request came from Ward 2 Councilman Wayne Cunningham.  He said he would favor a "design, bid, build" construction plan.  "I'm not against having this hospital.  In fact, I probably want it the most of any council member.  But, I don't want to eliminate competition.  That's all," Cunningham said.
Council also authorized city officials to draw up additional documents related to the funding and development of the new hospital.