CHILLICOTHE, Mo. — The Chillicothe Police Department is announcing measures in response to COVID-19.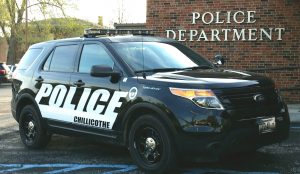 Low-level crime calls or non-emergencies will be handled by an officer over the phone following a call to 911 as well. For low-level crimes, citizens will be asked to complete a report over the phone. Any call where an officer responds in person, they will have on rubber gloves, a possible facemask and will attempt to keep the 3-6 foot distance for safety.
If a victim asks to physically speak with an officer, the department will respond to any call 24/7. The non-emergency phone number is 660-646-2121.
The department also asks that the public contact them before coming to the headquarters.
Moberly police announced similar preventive measures Wednesday.