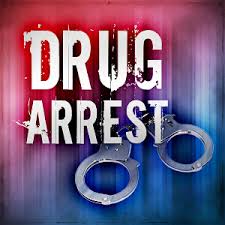 CHILLCOTHE, Mo – Chillicothe law enforcement carried out an arrest Saturday afternoon regarding drug charges.
According to the police department, Officers arrested Casey Welch in the 800 block of Elm Street for possession of a controlled substance, unlawful use of drug paraphernalia, and 1st degree animal abuse.
Welch was transferred to Daviess DeKalb Regional Jail to await formal charges.  A cash only bond was set at $15,000.