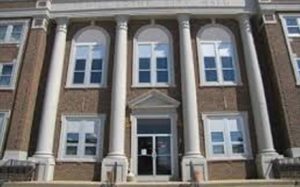 Police force improvement was, again, a focus of Chillicothe city leaders, Monday.
During a council meeting, authority was given to the city administrator and police chief for the hiring of two additional officers. With the police department currently searching for candidates, plans to promote existing officers within the department would provide an additional detective for one shift. The positions would allow four full shifts to rotate regularly.
City Administrator, Darin Chappell, says additional costs per year would total $95,000 for both new officers, plus money for promotions.
Additionally, funding for a dash-mounted camera for police use was acquired from a grant, announced at the same meeting, from Missouri, Intergovernmental Risk Management Association.  The Risk Grant Program approved $2,635.75 for the equipment.